Description
The Race Track is an area in Hungry Shark World located in the Arabian Sea. The Race Track has many people on it that are there to either compete or watch a game. There are many cars on the race track for obvious reasons. The Race Track is supported like a bridge and is therefore a little hard to reach by the shark, Below the Race Track is a bunch of toxic barrels.
Entities and Items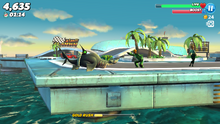 Toxic Barrels
Pelicans
Swimmers
Tourists
Crabs
Add anything else you on or near the Race Track.
Trivia
The toxic barrels under the Race Track must have been put there during the construction of the Race Track.
The Race Track is one of the only area in the Arabian Sea that has pelicans. The other area is the area near the Oil Rig where there are lots of boats and evil sharks.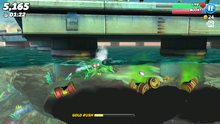 Ad blocker interference detected!
Wikia is a free-to-use site that makes money from advertising. We have a modified experience for viewers using ad blockers

Wikia is not accessible if you've made further modifications. Remove the custom ad blocker rule(s) and the page will load as expected.