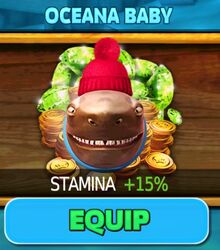 you can help wikia by expanding it
description
The Oceana baby is purchased along side 60 gems and 2,000 gold for $4.99. All money spent on it is used to conserve the Oceania ocean ecosystem. The Oceana baby gives a 30 percent health drain decrease to its users.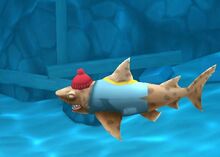 trivia
The Oceana is the only baby shark other than the baby santa and astrounuaght baby to have a ful set of clothes.
It is the only baby that can only be bought in a bundle that costs real money.
Ad blocker interference detected!
Wikia is a free-to-use site that makes money from advertising. We have a modified experience for viewers using ad blockers

Wikia is not accessible if you've made further modifications. Remove the custom ad blocker rule(s) and the page will load as expected.