The Museum is a data repository in Hungry Shark Evolution that indicates the reward and danger levels of most entities. It is located in the options menu .
It also specifies the number of times each creature has been eaten, and shows what the creature looks like, but some of the creatures in the game lack museum entries, such as the RC Helicopter, Penguin, Elf, Bad Santa, Christmas Tree Balls, Evil Ice Shark, Ice Mines, and more. Only and most of the items in the normal dimension can be seen, however, FGOL might add more slots.
Gallery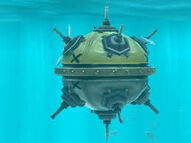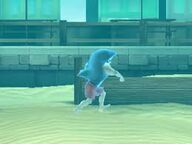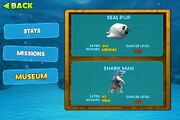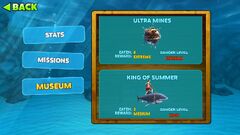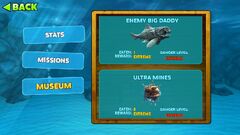 Ad blocker interference detected!
Wikia is a free-to-use site that makes money from advertising. We have a modified experience for viewers using ad blockers

Wikia is not accessible if you've made further modifications. Remove the custom ad blocker rule(s) and the page will load as expected.