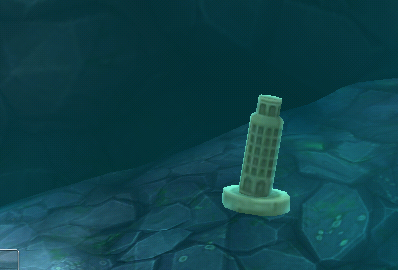 Leaning Tower of Pisa
is one of the 15
sunken treasures
. It is a miniature model of the
Leaning Tower of Pisa landmark
located in Italy.
Location
The Leaning Tower of Pisa is located under the sea, so it is easy to get, and all sharks can get it. There is nothing guarding this sunken treasure. It can be found near the Keepy Uppy beach ball in one of the passageways to the right. Like all items it can be collected in multiple games.
Ad blocker interference detected!
Wikia is a free-to-use site that makes money from advertising. We have a modified experience for viewers using ad blockers

Wikia is not accessible if you've made further modifications. Remove the custom ad blocker rule(s) and the page will load as expected.