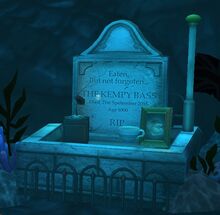 Description
Kempy's Grave is the grave of Kempy Bass. On the gravestone there is what appears to be a cup, a framed picture of Kempy Bass,and a British flag.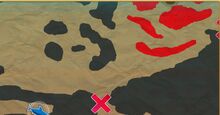 Trivia
Kempy's Grave is the only piece of information about the Kempy Bass and explains why Kempy is not in Hungry Shark World.
The writing on the gravestone implies that Kempy died on the 21st of September, 2015 at the age of 1000.
Ad blocker interference detected!
Wikia is a free-to-use site that makes money from advertising. We have a modified experience for viewers using ad blockers

Wikia is not accessible if you've made further modifications. Remove the custom ad blocker rule(s) and the page will load as expected.