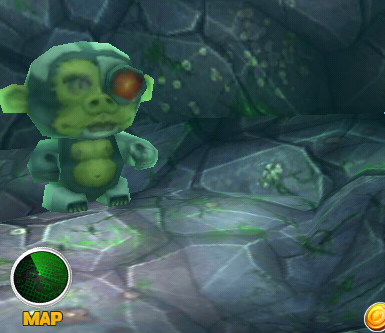 The Clockwork Robot Gibbon is a Sunken Treasure found in a small tunnel accessible only from the right. The Clockwork Robot Gibbon is a toy or device in the shape of a gibbon ape, which has been partially turned into a robot (possibly a Cyborg).
Location
It's found at the end of a tunnel found at the middle-right of the map. It is found in the zone with three tunnels, at the end of the second. It is also guarded by a few Mines and Jellyfish.
Trivia
It is one of two Sunken Treasures that are robots.
Like all Sunken Treasures, it will occasionally yield a gem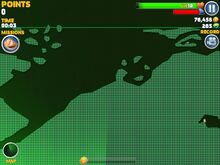 Ad blocker interference detected!
Wikia is a free-to-use site that makes money from advertising. We have a modified experience for viewers using ad blockers

Wikia is not accessible if you've made further modifications. Remove the custom ad blocker rule(s) and the page will load as expected.