Description and Purpose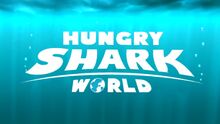 Acessories and Tools are objects designed to improve a shark's qualities such as more gold which can come in useful when saving up for something such as a shark, health, and health drain so the user's shark will survive longer or boost speed which can allow the shark to move a longer distance for events.
Tools
Maps
Maps are a type of tool that helps with navigation since it is easy to get lost without one. There are maps for all 3 places in the game. They can be used to find Daily Chests, HUNGRY Letters (H, U, N, G, R, & Y) and certain areas such as the volcano in the Pacific Islands. When not upgraded they reveal one letter at a time instead of all of them at once.
Pacific Islands Map
Cost to Buy: 500 Coins
Cost to Upgrade: 100 Gens
Arctic Ocean Map
Cost to Buy: 5,000 Coins
Cost to Upgrade: 200 Gems
Arabian Sea Map
Cost to Buy: 20,000 Coins
Cost to Upgrade: 400 Gens
South China Sea Map
Cost to Buy: 50000 Coins
Cost to Upgrade: 500 Gems
Devices
Force Field
Use: Less damage from Mines and projectiles
Cost to Buy: 2,500 Coins
1.0 = 2,500 Coins
2.0 = 5,000 Coins
3.0 = 15,000 Coins
4.0 = 75,000 Coins
Stun Laser
Use: Can stun prey temporarily
Cost to Buy: 25000 Coins
1.0 = 25000 Coins
2.0 = 200 Gems
3.0 = 400 Gems
4.0 = 500 Gems
Recycler cannon
1.0 =
2.0 =
3.0 = 500 Gems
Jetpack
Use: Gives your shark the ability to fly
Cost to buy: 50 Gems
1.0 = 50 Gems
2.0 = 200 Gems
3.0 = 500 Gems
4.0 = 1,500 Gems
Acessories
With their own sets
Pirate Set (+50% Survive Bonus)
Pirate Hat (+10% gold)
Pirate Cravat (+12 gold)
Pirate pistol (+1.5 sec gold rush)
Pirate Jacket (+12 gold)
Evil Clown Set (+10% Points)
Juggling Club (+12% Points)
Circus Hat (+10% Growth)
Red Nose (+10% Points)
Clown Tie (+12% Points)
Witch Doctor Set (+30% Health)
Bone necklace (+12% Health)
Bone piercing (+25% Survive Bonus)
Tusks (-10% Health Drain)
Bone Belt (+12% Growth)
Witch Doctor Staff (+15% Food Bonus)
Royal Set (+30% growth)
Royal Specter (+15% Growth)
Royal Necklace (+12% Gold)
Royal Crown (+2 sec Gold Rush)
Royal Robe (+20% gold)
Caveman Set (+25% Food Bonus)
Sabertooth Pelt (-15% Health Drain)
Prehistoric Necklace (+20% Food Bonus)
Prehistoric Club (-15% Health Drain)
Loin Cloth (+50% Survive Bonus)
Chef Set (20% Food Bonus)
Saucepan (+5% Food Bonus)
Chef's Hat (-5% Health Drain)
Chef's Apron (+5% Health)
Garlic Necklace (+10% Food Bonus)
Mariachi Set (+2.5 sec Gold Rush)
Sombrero (+8% Growth)
Mariachi Guitar (+1.5 sec Gold Rush)
Poncho (+5% Growth)
Mexican Moustache (+10% Gold)
Athlete Set (+10% boost speed)
Weights (+10% Health)
Athlete Headband (+15% Boost Refill)
Athlete Shorts (+10% Boost Speed)
Gold Medal (1.5 sec Gold Rush)
Hula Set (+10% Gold)
Hula Skirt (+2% Health)
Hula wreath (+8% Food Bonus)
Tiki Torch (+2% Points)
Hula Crown (+2% Gold)
Businessman Set (+20% Gold)
Mustache (+8% Points)
Umbrella (+10% Points)
Bowler Hat (+10% Gold)
Punk Set (1.5 sec Gold Rush)
Safety Pin (+10% Survive Points)
Mohawk (+1 sec Gold rush)
Kilt (+5% Gold)
Piercing (+5% Gold)
Without Sets
Lady Wig (+2% Growth)
Headphones (1 sec Gold Rush)